Why no one talks about the lack of clients or sales your website brings in.
Do you hear a sad violin play when you think about your website?
You know it's about as effective as an ashtray on a Harley.
You absolutely know that it could be better at doing its job, which is to
Sell………
Your business…
Your team…
Your services…
As you get a load of this you'll realise: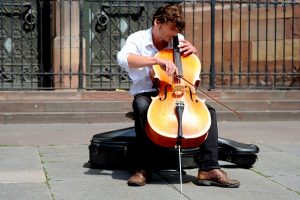 It's not (just) about having a great product or service
It's not (just) about having a super website
It's about so much more.
But – let's start here
Some of the most common deadly design sins that your website may be suffering from:
Complicated layout
Too hard to navigate
Overly formal, traditional, jargon infested
Wrong use of color
Blinding use of contrast
Heavy and hard to read
Too many diversions – pop-ups, sliders, movies etc.
Big chunks of text
No way of knowing the real people behind the business
Sloooowww to load
Non responsive
Are you beginning to see how frittering away the power in your pixels can be costly?
Here's a few more things to consider…
# Is your value proposition buried deep in the bowels of your profile page when it should be in the most prominent in-your- face- can't-miss-it-even-if-I-tried-to spot?
# Is the answer to "What is this website about, does it cater to my needs and how will I benefit here?' obvious within the first 20 seconds of a visitor landing there?
# Have you got authority markers in place to demonstrate credibility?
# Are you helping your site visitors to take action with clear instructions on what they should do?
As I wrap up this article about some of the basics (yes, there's lots more!) think about the competitive online world we all now inhabit and how just having a 'whizz-bang website' just won't cut it anymore.
There's strategy required for each page -and working out what that is comes way before your website gets near a web designer or developer.
===========================================
Ready to take your business to the next level?
Got a few questions you need help with.. or you'd like some assistance from a trusted partner?
If you feel 'stuck' and not sure of your next move to get your business 'busier' – wondering whether to advertise, send out promos, get a new website, do some SEO… it's all quite confusing.. and costly.
or
You've got a stack of quotes in and need help deciphering them (so many different prices for the same thing – why????) make the wrong marketing choice and it could cost you a whole heap of pain…
Book Your Mini Hot-Spot Session Now
I'm Lyn, a Marketing Mentor and I'll help you work out your next best steps.. or help you understand the difference in several quotes…